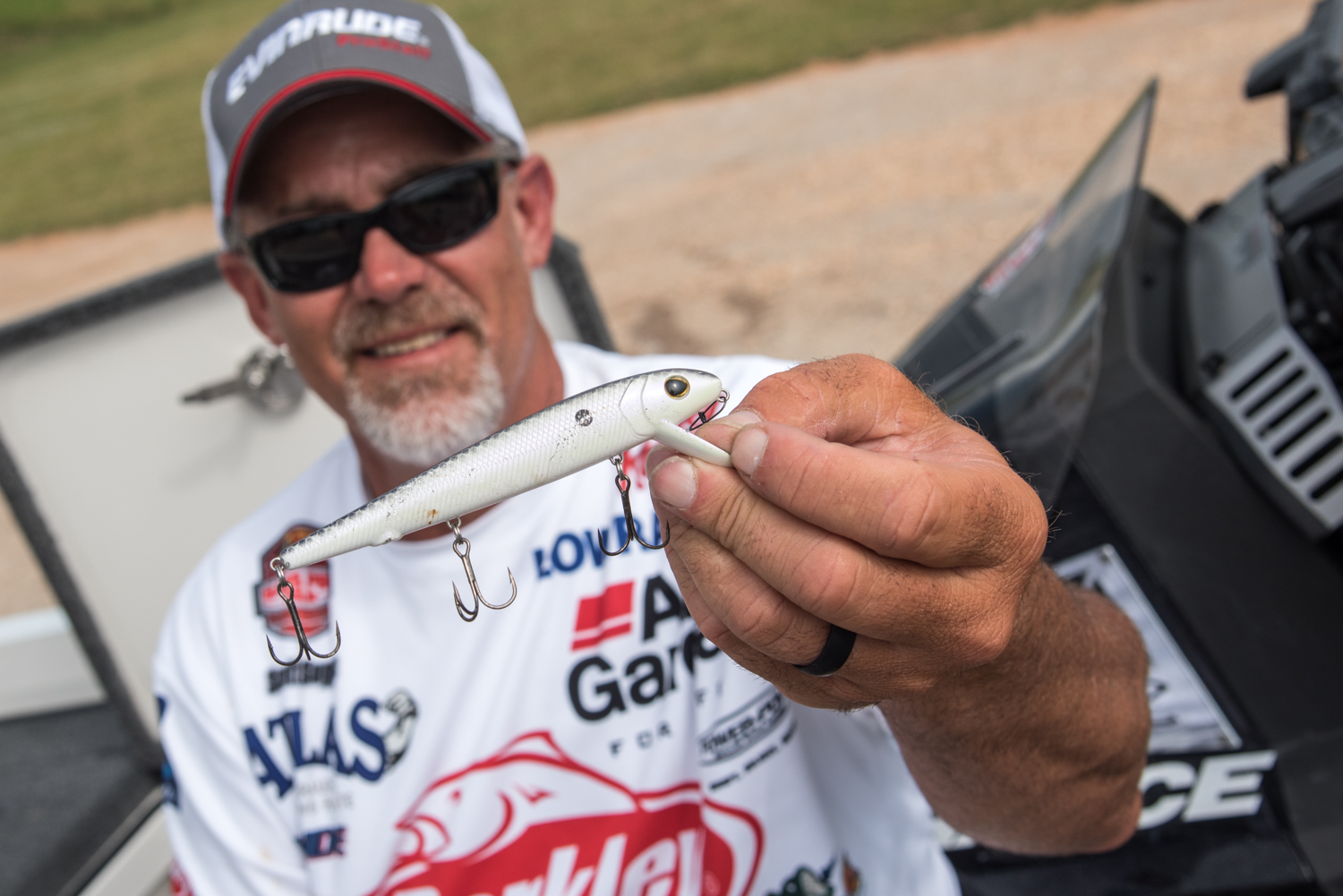 Photo by Garrick Dixon - Scott Suggs used a Berkley Surge Shad Wake Bait to carry him to the Championship Round and a seventh-place finish during Stage Seven. The Arkansas pro says that the clear water of Table Rock Lake and the weather conditions help make the wakebait more effective.
"I like to use a wakebait when it's overcast skies and there's just a very fine ripple on the water," Suggs explained. "I want to break up the surface a little bit, but not too much. In those conditions, you can really get the best action out the bait and the hookups are even greater."
MLF pro John Murray agrees with Suggs, as he rode the wakebait wave to a Top-40 finish in Stage Seven. The Tennessee pro says that the overcast and windy conditions for the majority of the week in the Ozarks – combined with the time of year – made it a no-brainer to reach for a wakebait.